Interview with Dr Adam Gill – Founder of Wilding
Dr Adam Gill is an entrepreneur who has set up various ventures exploring what people's motivations are to participate in things. He studied politics at the University of Liverpool, before completing a PhD in politics using ethnography (studying how researchers use descriptions of people and cultures to conclude why political events occur). His PhD took him to Venezuela where he studied why people participated in the revolution. Using his skills in studying people's motivations, Adam then went on to set up a company called 'Beyond Insights' and is now working on his latest venture 'Wilding'.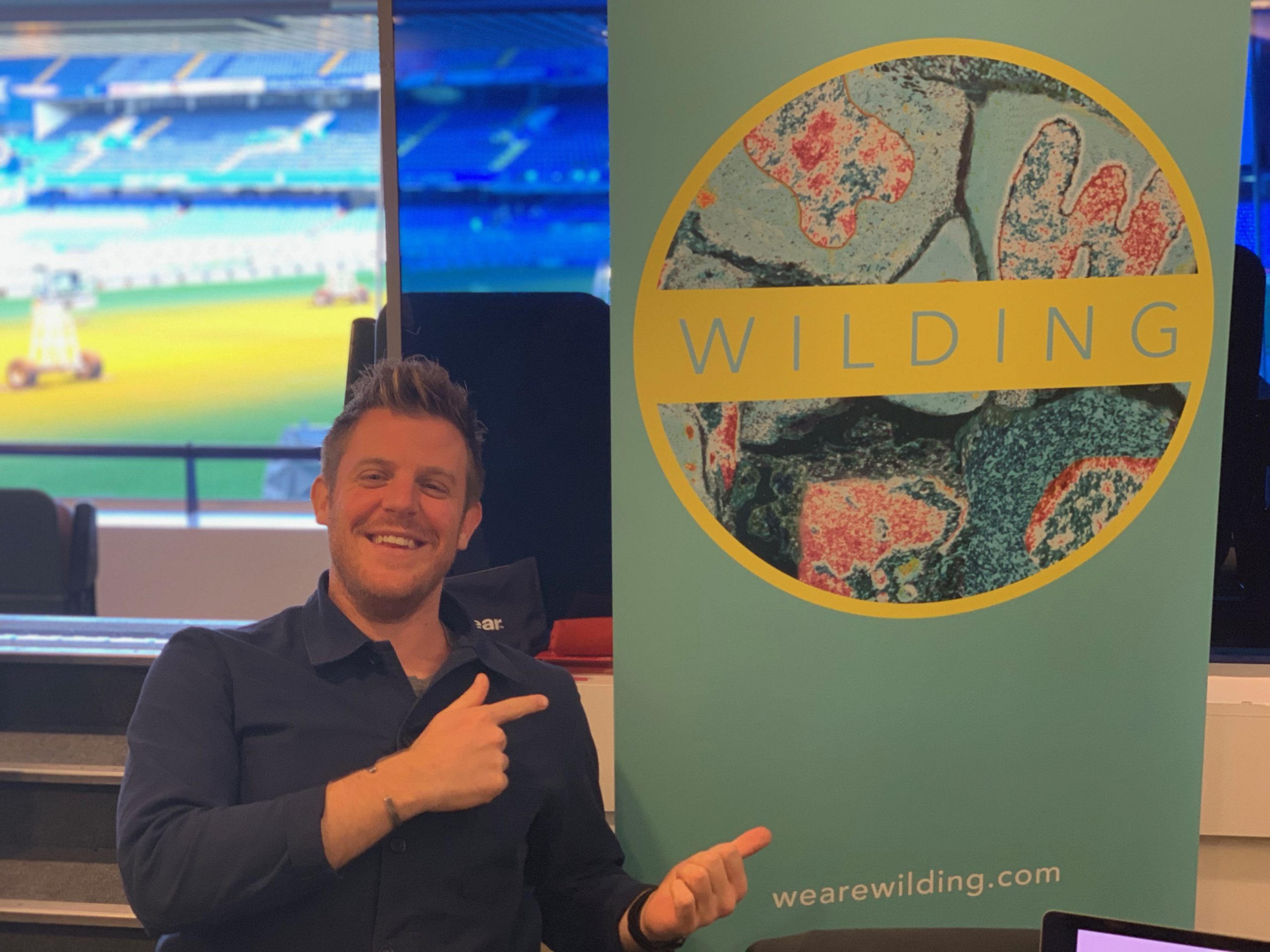 Interview:
How did you get into working in the healthcare sector?.
Dr ADAM GILL: When I finished my PhD, I started to work with social enterprises. Someone recommended me to a group of consultants who were working at the Brighton hospital trust at the time. I quickly became involved in this, and ended up consulting with them for 6-7 years on a large transformation project.
So what is Beyond Insights?
Dr ADAM GILL: Beyond insights was a company which worked to understand the lives of patients and healthcare professionals so that their needs could be better catered for. For this, we worked with various CCGs (Clinical Commissioning Groups), NHS England, NHS digital and stake holders in the community. Our focuses were in various different services such as diabetes, urgent care, cancer, and things like that. We worked out how to innovate and make use of the scant resources available, but also to improve engagement with these services. I went back to my ethnographic research, when conducting a research project with patients who had dementia, who were offered a new model of care. Beyond insights started to evolve into advertising, and that was when I decided to launch a new venture – Wilding.
So Wilding is your latest venture – what does it focus on?
Dr ADAM GILL: Wilding is a creative agency which fuses deep insight using ethnography with behaviour science and advertising. We focus entirely on health and wellness, because these are so important for people. Wilding is dedicated to understanding why people do the things they do, and how we can help them shift their behaviours. So Wilding uses this approach of shifting and disrupting behaviour to improve peoples health habits.
Tell me a little bit about the events that Wilding runs.
Dr ADAM GILL: We run a monthly, third Wednesday of the month talk in Shoreditch on Curtain Road. We bring disruptive innovators from outside health and wellness in, to talk to disruptors and innovators in health and wellness. For example our first talk had the founder of the "Do" lectures Mark Shayler who shared the stage with an organisation called Gut Stuff. It was all about gut health and the founding journey of the two twins who set it up. They're all about promoting it in an innovative way. We've also had talks on wellness, with innovators from the wellness sector; the fast moving consumer goods (FMCG) market; and we're looking forward to many more talks too. Its really about forming a community of collaborators to come together and talk and share about how we can improve health and wellness more broadly.
What skills do you think you've benefited from most in setting up these companies?
Dr ADAM GILL: I think one of the biggest skills I've learnt when problem solving in health and wellness is thinking on my feet quickly. But also my PhD taught me about persistence and resilience which I think are fundamental skills to have in the health and wellness industries because the landscape changes so quickly and the pressures are so high.
What do you think are the biggest challenges facing entrepreneurs today?
Dr ADAM GILL: I think that entrepreneurs need to collaborate more and not work in silos. I think we see competition, and retreat into silos, rather than seeing it as an opportunity to collaborate.
What are the best things about your job?
Dr ADAM GILL: I absolutely love working with people and understanding their day to day experiences. It is an absolute privilege to be granted access to peoples lives: for them to invite me into their homes, and to explain to me their life story. I then have to understand their problems and offer them the best possible behaviour change solutions with innovative creative solutions. My view is that if we get teary about the new John Lewis advert, we should also be getting teary about living longer and living better.